My Approach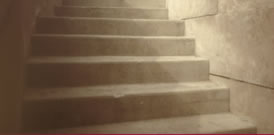 Different theories suggest different methods of addressing psychological pain. In every case, however, the strength of the bond between therapist and client is of paramount importance. Positive interaction between client and therapist provides a model relationship, one based on compassion, comfort, understanding and care. Struggles with the self and with others become less severe, anxiety diminishes, and relationships with others evolve.
I devote many sessions to gaining my clients' trust. Learning their life stories allows me to try and understand their struggles—the more I see of both their inward and outward approaches to life, the better equipped I am to help them move forward. I am highly aware of how sexuality, gender, spiritual preferences, addictions and social status influence people's lives and psyches. Together my clients and I identify unhealthy patterns of thinking and behaving and work to transform these thoughts and behaviors so that they help increase, rather than decrease one's well being. I believe that a strong and comfortable relationship coupled with a compassionate and respectful approach to the work at hand fosters a safe environment in which to explore difficult topics. This exploration leads to change.
If psychotherapy is something you believe would be helpful to your well being, please do not hesitate to contact me.